Solar Photovoltaic (PV) System Circuit Protection Guide
Over the last 50 years, Solar Photovoltaic (PV) systems have evolved into a mature, sustainable and adaptive technology. This technology is improving as solar cells increase in efficiency and modules attain better aesthetic appearance. As a result, solar power is gaining more acceptance and is becoming an increasingly cost-effective and clean alternative to conventional energy sources.

Sunlight has an energy content of 1kW (1,000 watts) per square meter. A typical Solar Panel achieves between 15% and 20% efficiency conversion. As these conversion ratios continue to improve and the size of PV systems grow, it is important to ensure that circuits are protected from overcurrents to ensure safe operation and the prevention of damage to the system as well as its components.
How do PV Systems Work?
Solar Power generation systems are made of two components: Photovoltaic cells and Power inverters. The photovoltaic cells utilise the power of sunlight to convert photons to clean DC (Direct Current) electricity.

The Electricity generated by the Solar Cells is then fed into a Power Inverter (PV inverter) that converts and regulates the DC source into usable AC (Alternate Current) power. This AC power can then be used locally for specific remote equipment, residential homes or fed directly back into the power grid and used as clean, environmental energy.
What is a Solar Panel?
An individual panel is made up of a number of photovoltaic cells connected in series. The voltage output of a Solar Panel is defined by the number of individual cells in series. When multiple panels are connected in series, it forms a 'string'. When 'strings' are connected in parallel, it forms an 'array'.
Why do PV Systems Need Circuit Protection?
As the installations and demand for PV systems increases, so does the need for effective electrical protection. PV systems, as with all electrical power systems, must have appropriate overcurrent protection for equipment and conductors. Globally there is a push for utilizing higher voltages (trending to 1000Vdc and above) to achieve more efficiency. This will mean an even greater need for circuit protection in the future.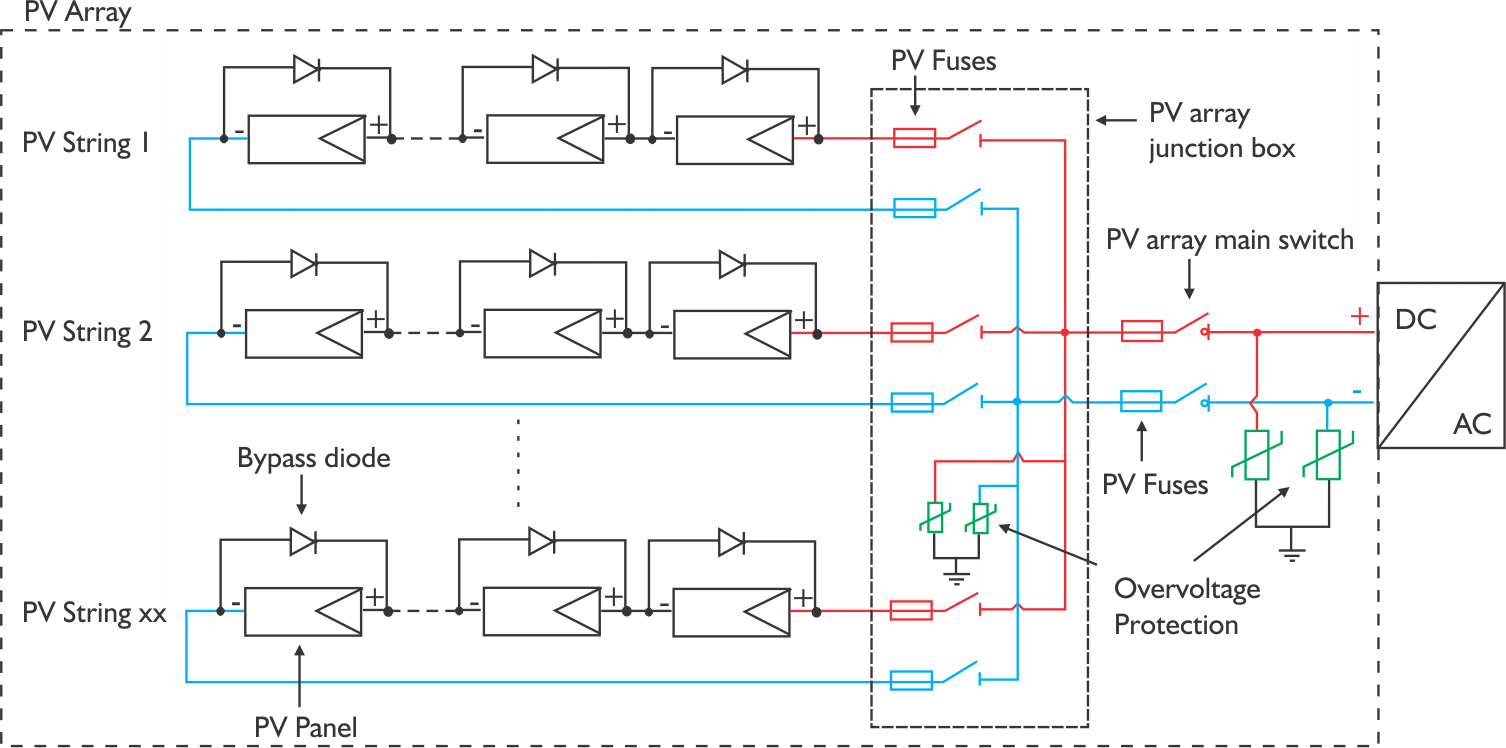 Do all PV Systems Require Circuit Protection?
PV systems that have three or more strings connected in parallel need to have each string protected. Systems that have less than three strings will not generate enough fault current to damage the conductors/equipment and therefore do not present a safety hazard as long as the conductor was sized properly based on local code requirements. Where three or more strings are connected in parallel, a fuse on each string will protect the conductors from damage and eliminate any safety hazards. It will also isolate the faulted string so that the rest of the PV system can continue to generate electricity.
Fuse Protection of PV Strings
Operating conditions for fuses are actually more severe when fault currents are low than when they are high in a circuit where breaking is required under direct voltage. Melting times are long and breaking is arduous. For this reason, manufacturers have created a range of fuses that are specifically designed and tested to safely protect PV systems with high DC voltages and low fault currents.
View Fuse Holders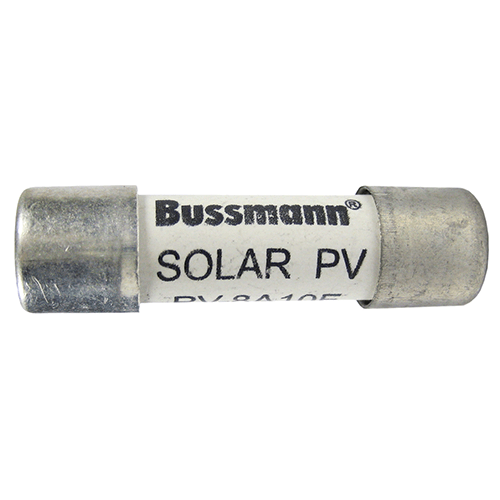 View Fuse Holders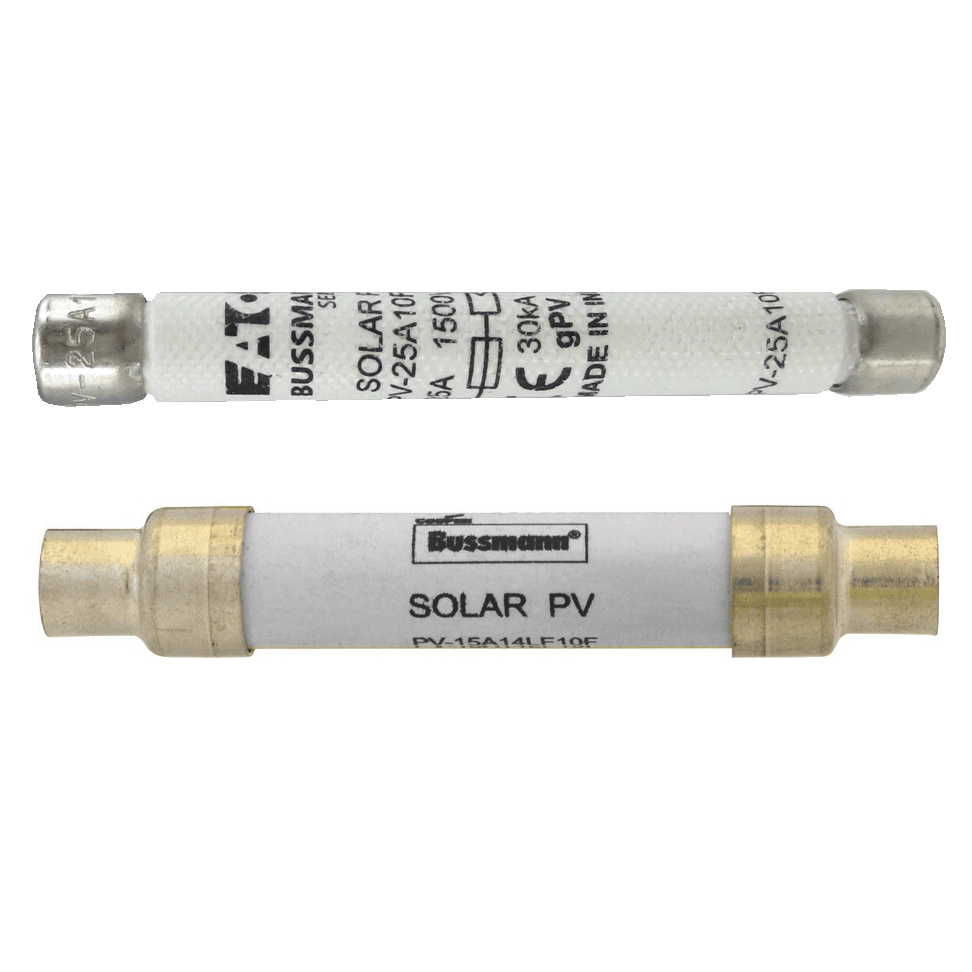 View Fuse Holders
Fuse Protection for PV Arrays
Depending on the desired capacity of the Photovoltaic (PV) system, there may be several PV sub-arrays (each subarray consists of multiple strings) connected in parallel to achieve higher currents and subsequently more power.

A fuse link on each sub-array will protect the conductors from current faults and help minimise any safety hazards. It will also isolate the faulted sub-array so that the rest of the PV system can continue to generate electricity. If a number of sub-arrays are subsequently combined then a further fuse link should be incorporated. This would be termed the array fuse link.

A range of NH size fuse links specifically designed for protecting and isolating photovoltaic array combiners and disconnects. These fuse links are capable of interrupting low over currents associated with faulted PV systems (reverse current, multi-array fault).

It should be remembered that the characteristics of PV modules vary with module temperature as well as irradiance level. In operation, fuse links are influenced by ambient temperature. We stock a wide range of Solar circuit protection devices including fuses, blocks & carriers.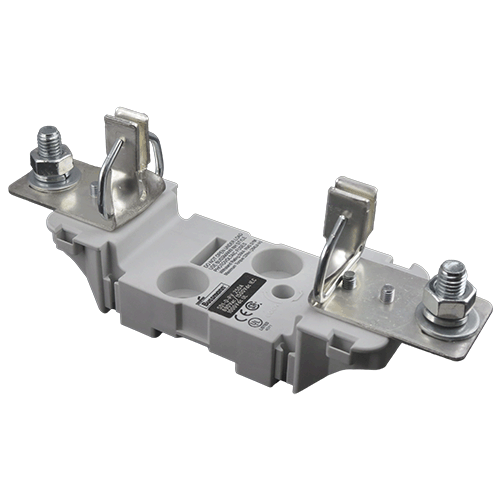 for PV NH Fuses Size 1
250A max, 690VAC/1500VDC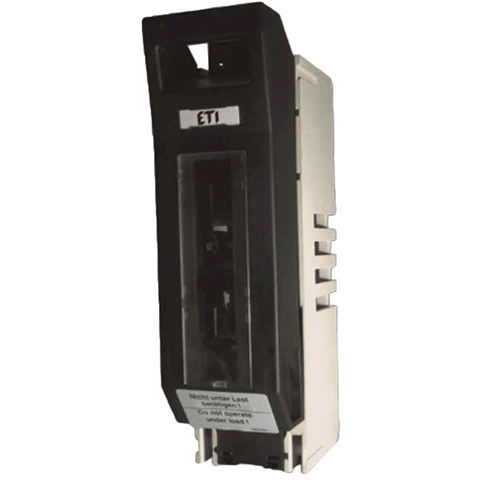 for PV NH Fuses Size 1
160A max, 1000VDC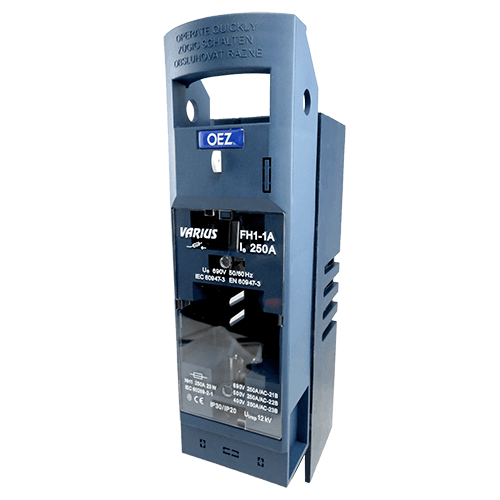 690VAC/DC*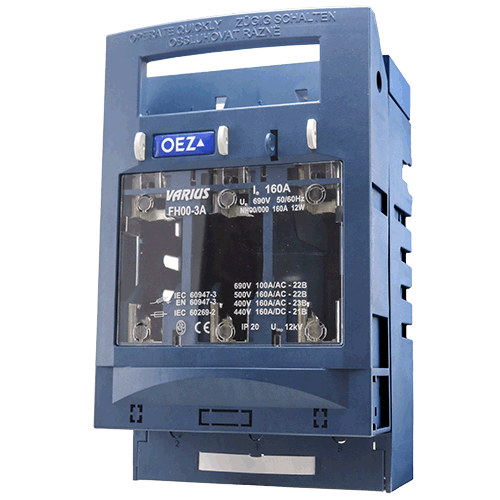 690VAC/DC*
Why Use Fuses Instead Of Circuit Breakers?
There are a few reasons why to use fuses instead of miniature circuit breakers (MCB's) for DC;
Fuses are smaller, cheaper and more reliable.
Fuses can easily reach high DC voltage ratings of up to 1500VDC.
Fuses have a higher DC breaking capacity up to 30kA whilst MCB's have only break several kA's.
No degradation over the time.
Much lower tolerance of I/t characteristics.
Good protection of panels against overheating in case of reverse current.