Fuse Blocks & Bases for Mini Fuses
We sell fuse blocks designed to be mounted to a surface or panel. The fuse is fitted into the fuse block and connected to a circuit using 2 external cables that are connect to the fuse block. This holder design provides a secure mounting and an easily replaceable fuse. These fuse blocks are designed for mounting a Mini fuse. We sell a wide range of Mini blade fuses to suit.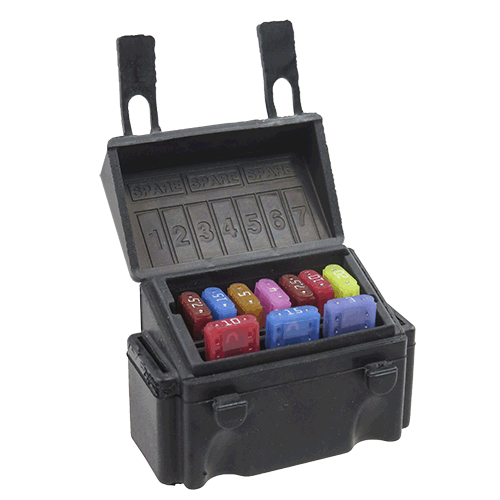 01435K
28A max*, 32VDC Axial Connect. 7 Way Holder kit.