Littelfuse EPC Series Power Distribution Units
We sell Littelfuse EPC Series power distribution module. These modules are for fuses and relays and feature an internal power grid that is pre-programmed with a specific circuit configuration. It is powered by 2 common input circuits. All power inputs and outputs are connectorised. Rugged construction with cover, weatherproof, suits Mini fuses and ISO280 Micro relays.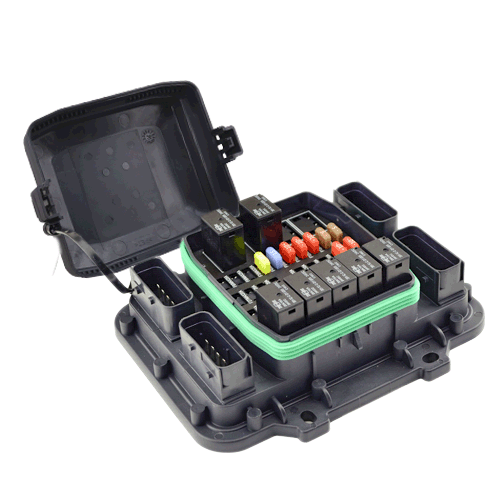 This unpopulated module can fit up to 27 mini fuses and 9 ISO280 micro relays. It features connectorized power inputs and outputs and offers 2 seperate power ciruits. Connectors, fuses, relays are not included. 12 or 24Vdc.