Littelfuse EPC Series Power Distribution Units
We sell Littelfuse EPC Series power distribution module. These modules are for fuses and relays and feature an internal power grid that is pre-programmed with a specific circuit configuration. It is powered by 2 common input circuits. All power inputs and outputs are connectorised. Rugged construction with cover, weatherproof, suits Mini fuses and ISO280 Micro relays.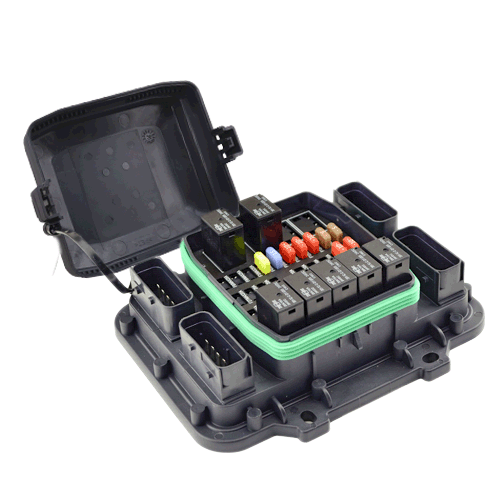 LFLX0006Z-01
Capactiy for 27 Mini fuses and 9 ISO280 Micro relays.