6x32mm Ceramic Fuses 440V-500V Fast Acting (3AB)
Fast Acting 440V to 500V.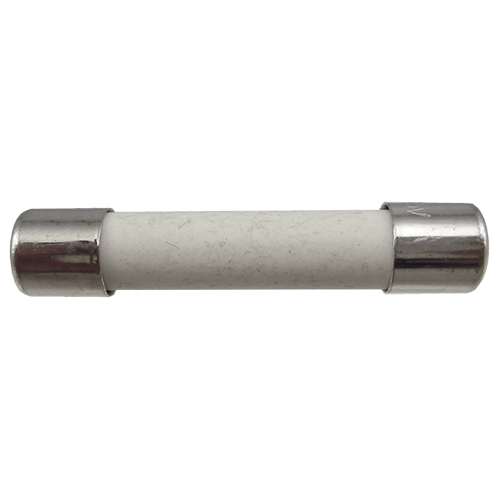 Shop with confidence - Fast Delivery.
FREE express shipping to anywhere in Australia for orders over AU$ 99.00.
Goods can be exchanged* within 7 days.
On-line freight tracking of your parcel.
Same day dispatch of orders received before 3pm AEST.
Read more about... Australian orders or International orders.
Related Products:

Shopping Cart Help
Add products:
You can add multiple products to the cart by typing a quantity for each product, then click add to cart button.
Modify product:
You can change the quantity of any product already in your cart, then click add to cart button.
Remove products:
Simply change the quanity to 0, then click add to cart button.
Ordering Information Help
Order Multiple:
Product must be ordered in multiples of the quantity specified. eg. An order multiple of 1000 means the product must be ordered in multiples of 1000 pieces ie. 1000, 2000, 3000 etc. It is NOT the pack size or how many pieces are in the pack.
Pricing Each:
All prices are for 1 piece (each) and listed in Australian Dollars (AU$) including GST. (GST is deducted from international orders at checkout).
Stock Quantity:
Stock quantities are updated daily but subject to prior sales, please contact us if there is not enough stock to complete your order.
Order Quantity:
Type in the quantity you require in accordance with Order Multiple (explained above).
Specifications:
*Specifications may vary, please check
product datasheet
before ordering.
Disclaimer:
All information on this website is subject to the terms of our
disclaimer notice
.