Junction Blocks & Terminal Blocks
Swe-Check sell junction blocks and DIN rail mounted terminal blocks for connecting cables in an organised and effecient manner. Durable and well featured designs.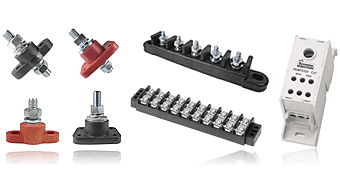 Designed to connect multiple electrical wires together at a single point. Single or multiple pole options.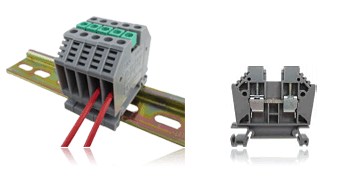 Designed to connect electrical wires together. Single or multiple pole options.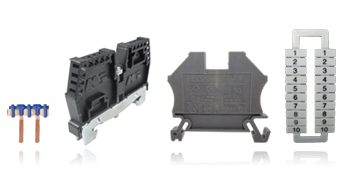 Accessories to suit our Din Rail mounted terminal blocks & fuse carriers.

Swe-Check sell a range of quality junction blocks which are perfect for terminating or joining electrical cables at a single point in the wiring installation. There are several options available including feed-thru which passes electrical connections between panels like a firewall. Our blocks are available in single or multiple pole configurations depending on how many circuits you wish to connect.

Stud mount blocks allow you to quickly connect wires that are terminated with ring type terminals, alternatively our screw type blocks allow you to connect stranded or solid cable that is not terminated with ease.

Our DIN rail mounted terminal blocks feature screw connectors and the narrow profile body allows you to setup many poles in a small area. They are available to suit cable sizes 2.5 to 6mm2 and rated up to 40A at 1000V.