Complete Guide to Fuses.
What are fuses?
Fuses (also known as fuse links) are an electrical circuit protection device that is designed to blow when too much current flows through it. When the fuse blows it interrupts the flow of current through the circuit. As you can see below, fuses come in all shapes and sizes. Learn how to identify a fuse.
What do fuses look like?
Fuses are generally constructed with 2 metal end caps that are connected to each other by a metal fuse element which is usually enclosed in an insulated non-combustible housing (body). The fuse body is often made of glass or ceramic. Some fuses are sand filled to improve their performance characteristics. The most common end caps are either round (ferrule), metal blades or metal tags.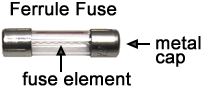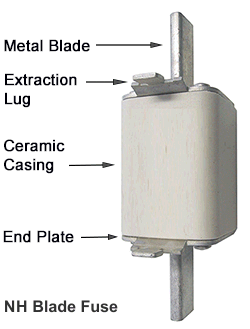 What are the different types of fuses?
Fuses are generally grouped by the following categories; Resettable Fuses (PTC's), Miniature Fuses, Automotive Fuses, Solar (PV) Fuses, Ultra Rapid (semiconductor protection) Fuses, Industrial Fuses and Medium/High Voltage Fuses as shown below.
Who makes fuses?
There are hundreds of companies manufacturing fuses around the world. When buying a fuse, we HIGHLY recommend you only buy fuses manufactured by a reputable brand to ensure your circuit is adequately protected thereby avoiding damage, fire and harm. We stock globally recognised brands including: Bussman, Littelfuse, ETI, belFuse, DF Electric, Fuzetec, PEC and more.
How do I find the right fuse?
Finding the right fuse can be a difficult process. Firstly you need to be able to understand all the markings shown on the original fuse so you can be sure you buy the correct replacement fuse eg. accidentally replacing an ultra rapid fuse with a slow acting fuse can cause damage to your equipment or worse. If you need help to find the right fuse, please contact our staff, they have years of experience and are happy to help. We have also added a range of search tools to this website to help:
If you need help to find the right fuse, please contact our staff, they have many years of experience and are happy to help.
How do I test fuses?
Fuse manufacturers have the equipment required to test the element speed and interrupting rating of a fuse in different situations. The results of these tests are commonly included in their product literature in the form of time current curves and interrupting ratings etc. However, should you need to test if a fuse is blown, you can easily do this using a multimeter set on the Ohms range.
Where can I buy fuses?
You can buy fuses online from specialty fuse retailers, or in store from fuse shops or electronic hardware stores.

As a speciality fuse supplier, Swe-Check have been selling fuses for over 30 years. We stock THOUSANDS of fuses to suit nearly every application. If you are unable to find a specific fuse on our website, please contact us, we have can often supply the exact fuse or a direct equivalent from a different manufacturer.
How much do fuses cost?
The price of a fuse depends on the type of fuse, and how much power it can handle. An automotive fuse may only be $0.50, an ultra rapid industrial fuse could cost $50. Some speciality fuses like medium voltage fuses are more than $200. Find the fuse you need to determine the cost.