OEZ Terminal Extensions & Adapters
Allows fitting cables of different gauges or mountings to the fuse holder.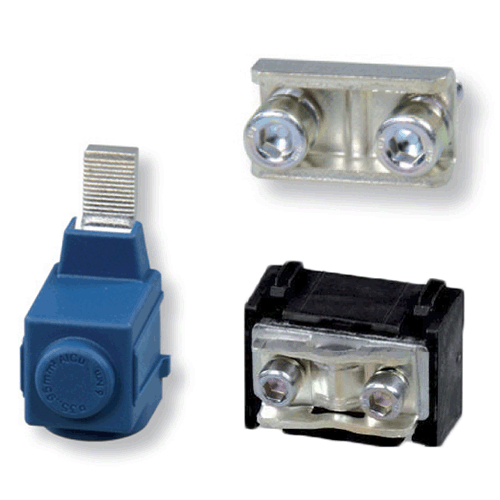 Shop with confidence - Fast Delivery.
FREE shipping within Australia for orders over AU$ 99.00.
Goods can be exchanged* within 7 days.
On-line freight tracking of your parcel.
Same day processing of orders received before 2pm AEST.
Read more about... Australian orders or International orders.
Our PDF datasheet contains all the detailed specifications of this product.
View other products from our range that can be used with this product.
PRODUCT INFORMATION
OEZ provide a wide variety of terminal extensions and adapters to suit their fuse disconnect switches. Options include;
Clip terminals for connection of various cable sizes and materials.
Prismatic looping clamps for connection of various cable sizes and materials.
Double Prismatic looping clamps for connection of 2 cables of various sizes and materials.
Terminal extensions for rear cable connection.
Terminal extensions for connection of cable lugs.
We sell a range of products & accessories to suit this product.

For complete product information, please view our product datasheet
ORDERING INFORMATION
Order Multiple: Product must be ordered in multiples of the quantity specified. This is NOT the pack size or how many pieces are in the pack.
Pricing Each: All prices are for 1 piece (each) and tax free. Prices are listed in Australian Dollars (AU$).

Stock Quantity: Stock quantities are updated daily but subject to prior sales, please contact us if there is not enough stock to complete your order.
Order Quantity: Type in the quantity you require in accordance with Order Multiple (explained above).
Specifications: *Specifications may vary, please check product datasheet before ordering.
Disclaimer: All information on this website is subject to the terms of our disclaimer notice.
More Information: Learn more about Australian orders or International orders.