Bussmann Circuit Breakers for Automotive & Marine Applications

Swe-Check sells Bussmann circuit breakers which are designed for use in automotive & marine applications (12Vdc to 48Vdc). Our Bussmann circuit breaker range includes plug-in, panel mount and surface mount options with a variety of reset mechanisms such as automatic reset, modified reset, manual reset & switchable circuit breakers.
Bussmann breakers are designed and manufactured in accordance with international quality standards and approvals such as SAE, ABYC, CE etc. Bussmann have a 90-year history of innovation setting the standard for circuit protection in the global market and the fuses Bussmann manufacture are globally recognised for their reliability and high levels of performance.
Our website features a wide selection of products from the Bussmann circuit breaker range, but if you are unable to find the product you need our friendly sales team will be happy to assist your enquiry.
You can purchase products via our website or by phone or e-mail. Should you wish to order in larger quantities or require special pricing please
contact
our sales team. We offer credit accounts to regular customers.
We also specialise in...
Bussmann Fuses
Bussmann Semiconductor Fuses
Bussmann Fuse Holders
Bussmann Power Disitribution
Bussmann Accessories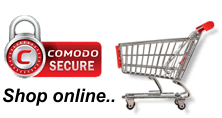 We can supply the following Bussmann Circuit Breaker ranges...
• Mini Blade Type
(211, 212, 233).
• ATC Circuit Breakers
(227, 221, 222, UCB).
• Maxi Circuit Breakers
(191, 192, 193, 194, 195).

• Auto, Manual & Modified Reset
(121, 122, 123, 124, 125).
• Terminal Boot
(CBBR).
• Bus Bar
(B109-1693-2, B109-1693-3).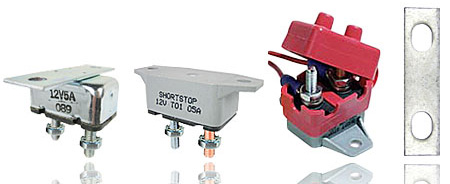 • Manual Reset
(174).
• Plastic Boot
(B151-7135-3, B151-7135-1).
• We also sell the Mechanical Products version
(Series 14 Circuit Breakers).
• Manual Reset
• Auto, Manual & Modified Reset
(251, 254, 255).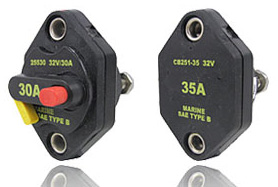 Bussmann Hi-Amp Circuit Breakers
• Surface Mount or Panel Mount
• Auto, Manual & Switchable Reset
(181, 184, 185, 285).
• Panel Mount Gasket
(B151-7003J).
• We also sell the Mechanical Products version
(Series 17 Circuit Breakers - Made in USA).